In the world of travel hacking, frequent flyer points (and other rewards points) are the currency people live by.
Unfortunately, using and acquiring said currency is a hard game to get into thanks to convoluted rules that are different across programs, flash sales that require being ready to pounce when the opportunity is there, and opening/managing new credit cards to get those nice big bonuses.
A lot of articles that I've researched recommend beginners of travel hacking to get the best card at the moment and start accumulating those points while you figure other things out. That's not bad advice — it's similar to "start slowly and work up."
But I started noticing something in the travel hacking articles that were not intended for beginners — but rather, more of a discussion between those already well versed in the points realm about how they make best use of their precious currency.
How to value the frequent flyer points you intend to collect
I value the points at about 1.5¢/point based on what I spend those points purchasing. –Kyle Stewart
That was a very interesting line to read because it's something I, a beginner in travel hacking, would never have thought to consider.
The value of a point is not something intrinsic to the program, but rather how you intend to use the points.
Simply put, the valuation a point carries will become the benchmark used to make decisions on what is worth your time and money.
Knowing that there's a 1.5¢/point valuation for you means that if there's a flash sale (in the case of the article linked above it was 90,000 points), you can determine if it's worth pursuing. For the author's case, it cost $340 to get 90,000 points. That's 90,000 / 340, or $0.004 per point. In other words, almost 75% off the author's valuation.
Without knowing the valuation, you'd simply be guessing if 90,000 points was worth it. And then if you saw that it would cost $340 to get them? You'd probably decide to back out instead of seeing it as an 'investment' in the first place.
Create your own valuations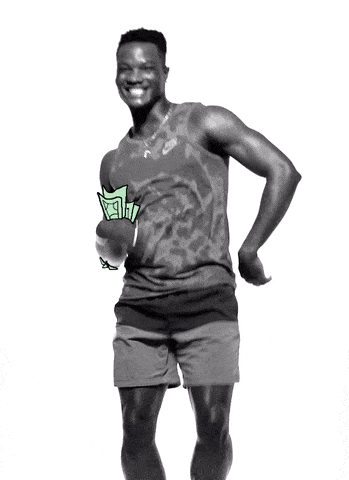 In order to get in the practice of thinking like the serious travel hackers out there, those of us getting into it would benefit by getting into the practice of calculating our own valuations.
So while other articles out there say, "get such and such card and get the points," I think what we should be doing is: get the points, yes, but know how much those points are going to be worth to you.
In fact, perhaps before opening a credit card and committing to the required spend to get those points, it is worth it to practice calculating the valuation of several potential bonus points. You might discover that the way you'd use points in one program would actually be worth more to you.
Doing this before committing sounds like great practice where the fear of messing up won't be allowed.
Calculating the point valuation
Remember, the points valuation is based on what you would be spending them on. A lot of travel hackers seem to want upgrades to business or first class. I personally don't care (I've flown a lot in coach and don't really seem to mind). So I'd rather get more flights out of my points, even if that's not necessarily the highest valuation potential.
Let's look at a real world example for practice.
The opportunity is to get 50,000 points. You could redeem those points for:
So for cash back, you can instantly see the baseline point value is $0.01. You can also see there's a slight bonus for using the card's travel portal, raising the valuation to $0.0125.
Where it get's tricky is option three — transferring to a partner rewards system.
A real-world example
This is where your preference of using points will play the role in determining the point valuation. Going on my own desire to have more flights/see more, I found an example from The Points Guy to illustrate this.
In the example, they transfer points to United, and then show how to qualify for the Excursionist perk, flying from Mexico City → Bogota → Quito, Bogota → Baltra, Baltra → Puerto Vallarta, all for 30,000 points and $200.
I quickly tried to reproduce this but my first attempt came up with 42,000 points and $277.
The same flights bought with cash was shown to be $1,743.76.
So the valuation of points (Ultimate Rewards in this case) for this example was $0.035/point ($1743.76 – $277 / 42,000), but The Points Guy shows that it's also possible to get the same for $0.05/point.
When deciding on how to acquire and redeem points, I'll probably work off of about a $0.04/point valuation.
What does knowing this do for us?
This is somewhat complicated, I know, but I think that it's actually a step that will provide focus in becoming a successful travel hacker.
You see, everyone I've talked to so far says travel hacking requires a lot of effort and time that people just aren't willing to put in to do it successfully/sustainably.
You know what that sounds like?
It sounds like the thing that trips people up is too much information, too many options, and in general too much hassle.
In other words, our goal as beginners should be to avoid that as much as possible so we don't simply give up.
No matter what you're learning or trying to do, avoiding the things that trip others up is a great way to find a higher success rate.
And discovering the mentality of points valuation seems to be one of those lessons the pros are doing, but not necessarily telling beginners.
However, by giving real value to the points, I'm able to see what a point in a program is worth for my own personal goals. This keeps me on track to get the most out of that valuation, which in turn helps show me where to focus my attention.
Focus is everything
The ability to find focus on the right program means ignoring all the other noise for now, and greatly reducing what I need to know to find success.
Will there always be more to learn? Yes.
Will I miss out on amazing opportunities in the meantime? Most likely.
However, I'll be able to concentrate on maximizing benefits in one area that I know aligns with my goals. The alternative is joining the masses who wanted to learn travel hacking, but who quickly struggled with overwhelm and gave up.
That sounds like a pretty huge benefit if you ask me.
What do you think?
Any experienced travel hackers who wish to comment on point valuations and getting the most out of your points?